Late Tonight, While You Were All In Bed, I Blogged

So I was reading about Zinedine Zidane's potential jump to the MLS, which would no doubt be ggood for everyone involved (I'd give him a damn standing O for what he did to that piece of shit Materazzi), when I realized why the MLS team in Chicago is named the Fire. Yeah, Mrs. O'Leary's cow. Obvious to many, but not to me.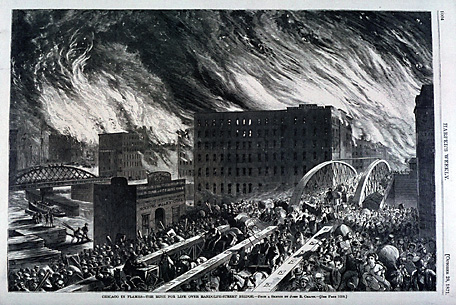 To avoid being stupid, get more edumacated
here
.
Funny how the early/late hour has brought me a degree of clarity. I wish I didn't have to stay up this late to figure out what the Chicago Fire are named after. If only it could always be 3 AM. 3 AM eternal, that's what I say. (
The KLF is gonna rock you
...)