See You Next Trainingcamp

A tradition unlike any other... Papelbon making a joyous ass of himself.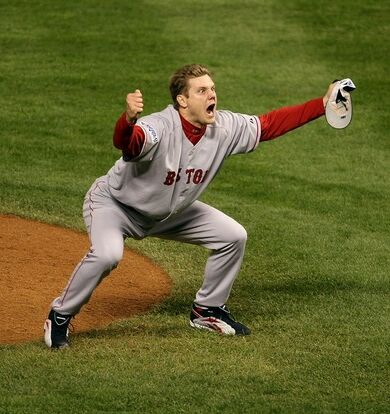 Now that we've served the hot dog, time for some relish.
In short... this is just as good as 2004, but also nothing at all like 2004. They're opposite halves of the same coin: one year they did it when nobody thought they would, and one year they did it when everyone thought they should.
This championship was so exceedingly normal that there is no excuse, period, for further reference to collapses and whatnot. The Red Sox franchise is for real, and they're not going anywhere for quite a while.
So who else is coming to the parade? Lehr, you in?
One last thought: fuck you, Scott Boras, for ruining the 8th inning. Die in a fire. (Hey, there was already a DIAF tag! Wonder what's in there...)
Labels: baseball, Boston, DIAF, Lehr gets himself a Sox change, Papelboners, Scott Boras is a fuck, World Series