Where Brown-Bag Protests Happen

Wearing brown bags in protest of your team's rudderless leadership = old and busted.
Wearing brown bags and terrifying Herb Kohl with your
Ruben Patterson jersey
=
new hotness
.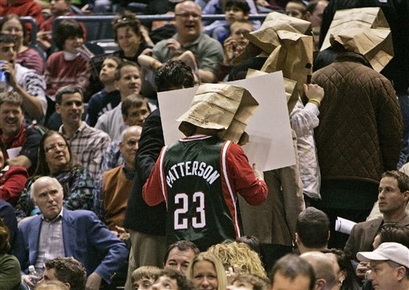 THAT, messieurs et mesdames, is where amazing happens.
(h/t to
Fanhouse
for the story and
Yahoo! Sports
for the pic)
Labels: basketball, if San Diego is the whale's vagina then what part is Milwaukee?