This... Is My BROOMSTICK!

Light a match and drop it on a sofa, cause the Terps swept Duke!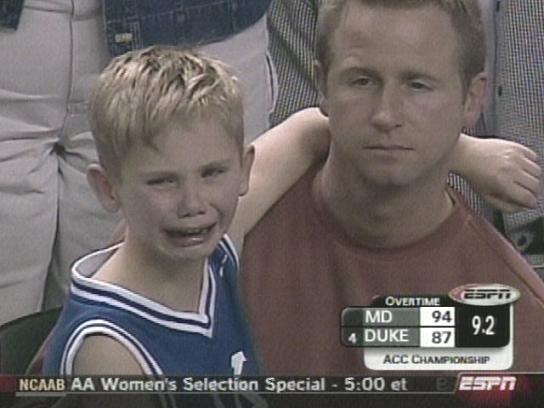 Is this better than an NCAA appearance? As a casual observer, carrying only a mild rooting interest in the Terrapins predicated on their utter disdain for Duke, I say yes. Also, recall that the ACC championship depicted in the above picture softened the disappointment of the Terps' subsequent elimination in the NCAA tourney. This suggests that one needs not judge oneself simply by NCAA Tournament glory.
Labels: Duke baby, Duke Sucks, NCAA, Terrapins