OMG RED SOX NATION FREAKING OUT

LEADZ ONLY FOUR GAMESES!!! IZ SUROUNDED BY GOSTS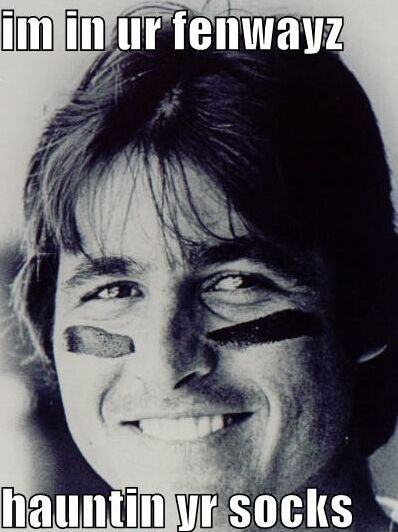 TEH BOSTONS ARE SOOOOOO PATHETIC, LOL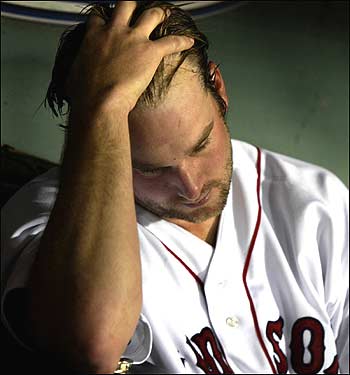 HAVE ANOTHER ONE, DEREK
OH HOLD ON IS NOT 2003 NO MORE?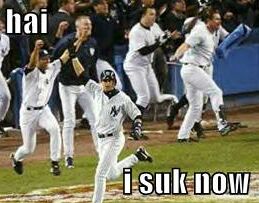 LEAD IS
FIVE GAMES
NOW?
NO WAIT LEAD IS
SIX GAMES
NOW?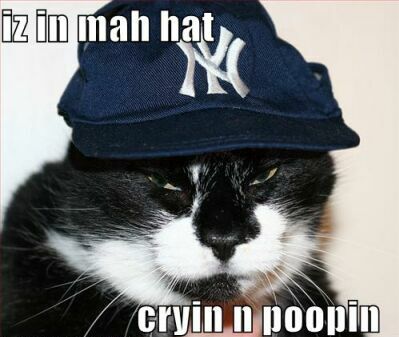 OK, now that I've had my fun...
Standings fluctuate. You get within four, then you lose a couple and swing back to six. You get up to two, then suddenly it's five again. This has been my life as a Sox fan since 1999; who better than me to know how worried I
don't
have to be just yet?
I'm not gonna stand here and say the Yankees won't catch up. But I
will
say that the Sox need to start playing a lot worse than they are before I get worried about anyone else.
Labels: aaron boone works at red lobster now, baseball, lolyanks, Yankees suck