HEH HEH HEH HEH HEH

DAY WANNA WONGA, SLEEMO?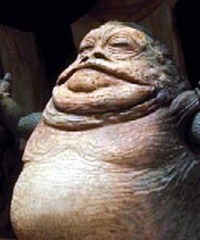 So they were fined $750K and a 1st-round draft pick... the toughest non-punishment possible.
What do we learn from this?
1. Nothing serious happened.
Roger Goodell is a fascist, and not shy about it. And yet he didn't suspend Belichick for a single game, when he allegedly had every reason to. That's conclusive enough for me.
The end result was still run-of-the-mill gamesmanship. A little bit unfair, but certainly commensurate with the punishment levied.
2. The fines and picks were mostly political.
Goodell still had to
look
like he's taking this seriously, however. Hence the "unprecedented" punishment. Of course, unprecedented doesn't necessarily imply harshness. If Belichick had been fined 12 hamburgers and a bucket of pureed Spam canisters, that would also have been unprecedented. But not particularly harmful.
3. I now know how San Francisco Giants fans feel.
The crimes committed have almost nothing to do with each other. But the witch hunt is the same. Everyone, myself included, enjoyed nailing the despicable Barry Bonds for personal reasons; so it goes with the Belichick hate-sluice. The dike of hate has been busted open.
It makes me want to cut the Bonds defenders a LOT of slack. They're not in the right, but it really sucks to get attacked for shit you didn't do, and have your thoughts and opinions totally invalidated simply because of your rooting interests. God forbid you don't join in with the witch-burning with the rest of the mob. It's just lazy thinking.
Similarly lazy is the failure to put what actually happened into context, and consider what advantage was gained by "cheating." The tangible effect was minimal; illegal for sure, but hardly serious. But no... people pretty much stopped at "cheating" and "Belichick," two things NFL fans hate, being lumped together.
4. This story won't die that easily.
Nobody cares about the punishment. The whole "it's done, let's move on" way of thinking isn't gonna happen. And I can't blame anyone who feels that way. I still do not recognize the Spurs as the 2007 NBA champions, nor will I ever. Everyone's gonna bitch about this until the season ends.
Of course, the originators of the "nobody respected us, nobody believed we could do it" motivational tactic are right back in that old, familiar spot. Hmmm, isn't THAT convenient! Gosh, this "cheating" story is the worst thing that could have possibly happened... TO EVERYBODY ELSE.
5. Thankfully, I'm done with this topic
We now return you to the rest of my irrational sports coverage.
YANKEES SUCK YANKEES SUCK YANKEES SUCK YANKEES SUCK YANKEES SUCK YANKEES SUCK YANKEES SUCK YANKEES SUCK YANKEES SUCK YANKEES SUCK YANKEES SUCK
Labels: crime and punishment, finally getting to show off three years of high school Huttese, Football, stupid media, VideoGate, Yankees suck